It's no secret I'm pumped about attending the AgChat Foundation's 2016 Cultivate & Connect Conference this December (8th-9th). I realize the Conference is still approximately 89.5 days away (who's counting?), but I already started some preliminary preparations since I needed to focus my anticipation and excitement somewhere!
Here's some things to think about as you prepare as well:
1. Register for the Conference!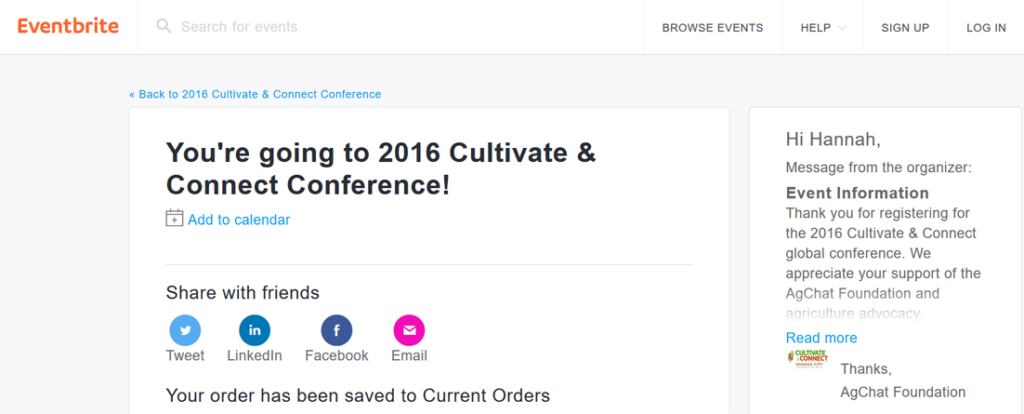 In preparation for any conference, registering is a pretty good first step… In this case, registering before October 3rd will get you the best possible price! As I mentioned on the Conference blog:
Don't think you can pay your way?  Think again!  If you're a student, bring this opportunity up to professors, advisors, and student organizations that may be able to help sponsor you.  If you're a farmer or work for a company, consider your local farm bureau or upper management.  Offer to put together a presentation of the key things you learned at the conference and bring it back to share with your peers.
Also, don't forget to book your hotel by November 15th to ensure a room in the AgChat block and get all of your travel documents in order if you'll be flying in!
2. Print out the schedule and highlight all the things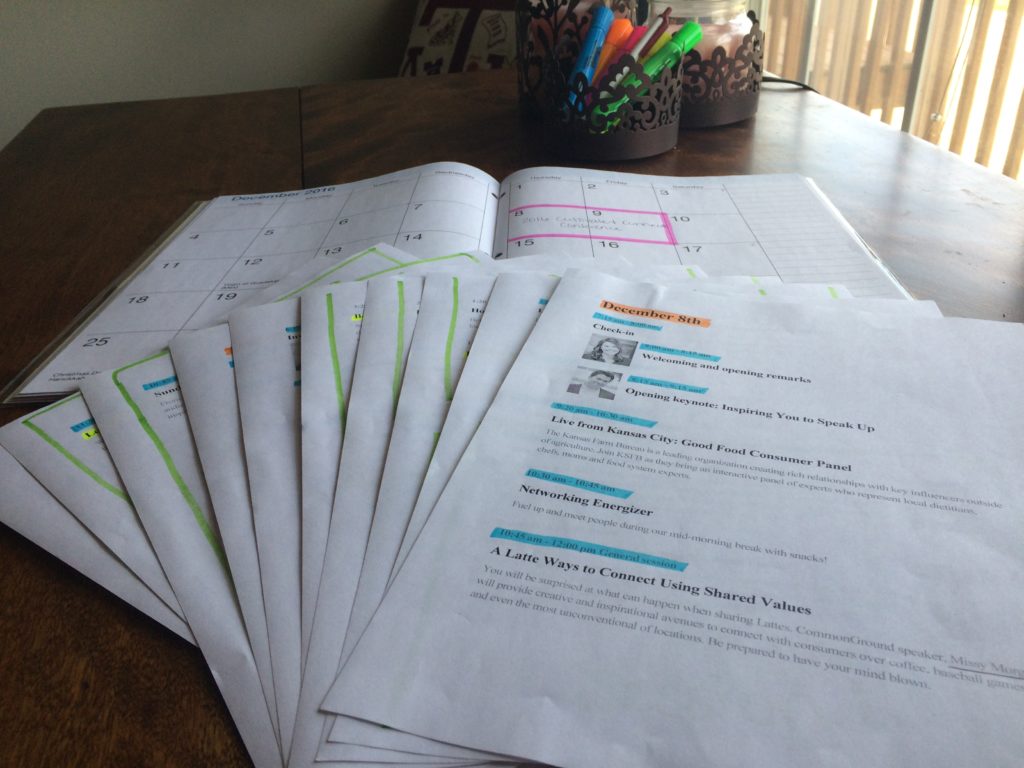 This step is only necessary if you're like me and like to have hardcopies of everything so you can highlight and write all over them. Technically I did this before even registering, but do as I say, not as I do.
Even if you want to skip this step, it's still a good idea to get familiar with the schedule and have an idea of the sessions you'd like to attend. This way you won't feel rushed in choosing and can be sure to pick the one you think you'll get the most out of. To give you an idea of how excited I was about choosing mine, I distinctly remember proudly sitting there with my open highlighter still poised in hand when I realized the Conference was still 113 days away…
It's also important to note that at the end of the first day they will be having an Ag Exchange which you'll definitely want to get in on. This is where everyone exchanges goodies from their home state!
3. Learn about the speakers and who will be attending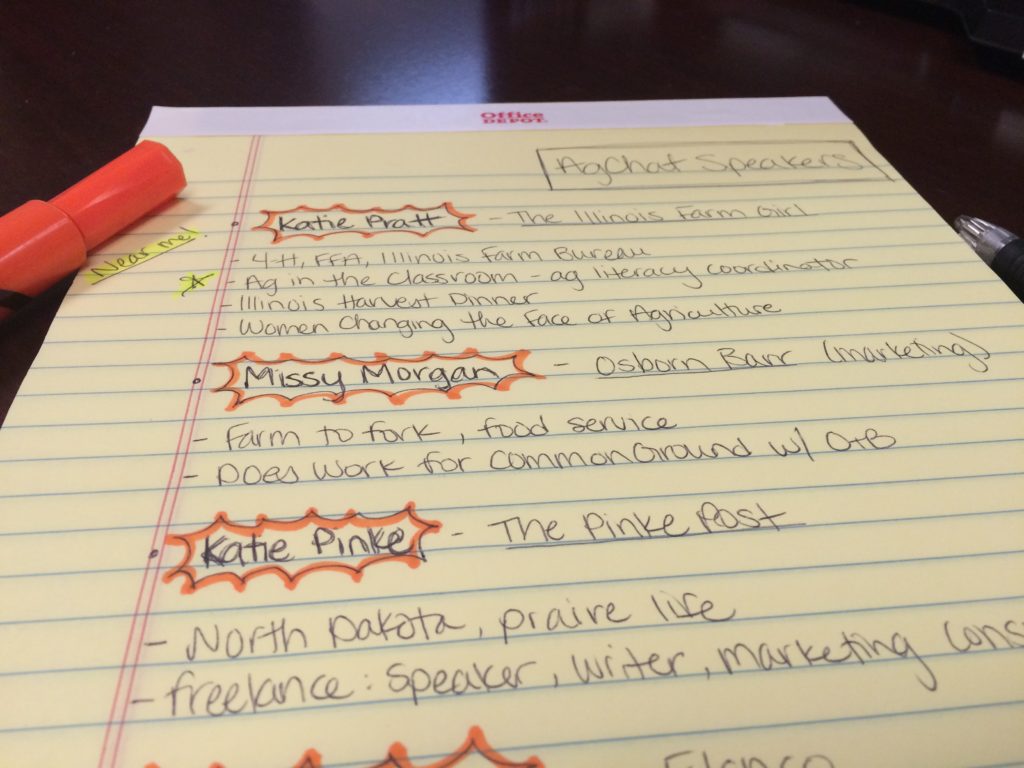 The schedule for this conference is out of this world. One of the things that excites me the most is the outstanding quality and diversity of the speakers we will be hearing from. Each of them has unique and admirable skills to contribute to our industry and having access to their knowledge is a phenomenal opportunity to network with them and learn from their expertise. Take the time to read their bios, visit their blogs, websites, etc, and start following them on social media! This will also help you decide who's session you might want to attend.
You can also start finding other people online who will be attending the Conference (one good way is to follow the #AgChat hashtag.) In addition to some awesome speakers, some of the brightest, most passionate, and most motivated people in the agvocacy arena will be there and you don't want to miss the opportunity to meet them. You never know where the connections you make may lead!
P.S. If you'll be attending, make sure you let me know in the comments! I'd love to meet up in December.
4. Get personal networking cards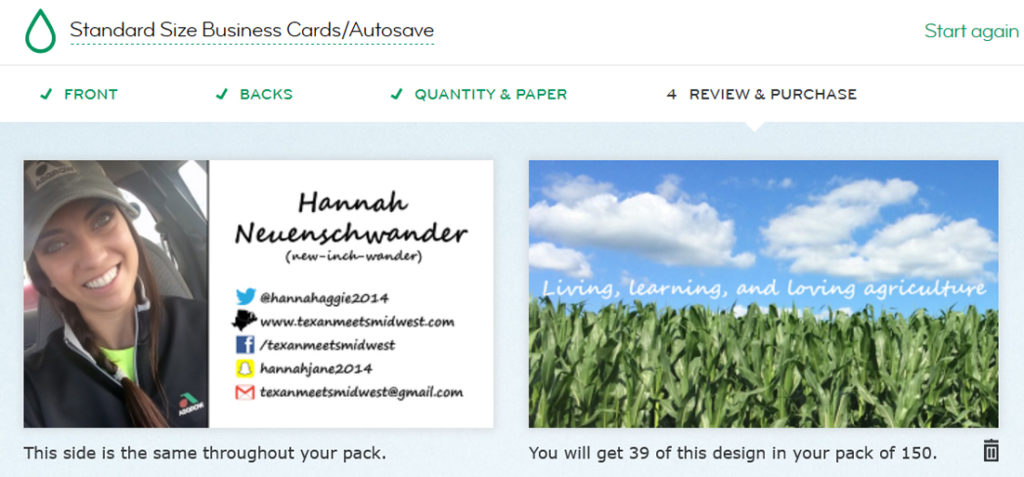 Scribbling your name and contact information on scrap paper isn't the best way to ensure you stay connected to other conference goers. One thing you can do is make personal networking cards! It might be a good idea to put a picture of yourself somewhere on the cards because it's generally easier for people to remember a face than a name (or is it just me??).
I used MOO to create mine; you can get $15 off your order by using this link*. If you're a farmer or are attending on behalf of your company, be sure to have business cards ready as well!
5. Remember the essentials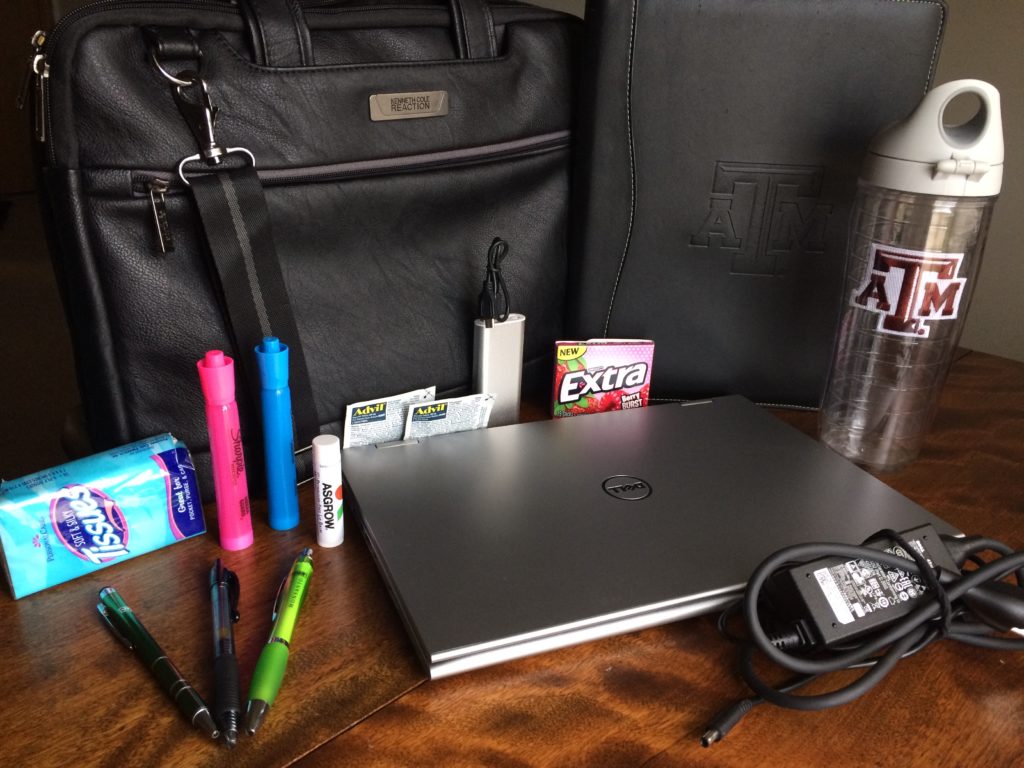 Ok, so you're registered and your hotel is booked, you know the schedule like the back of your hand, you've done some research on the speakers, and you have neat little cards with your face on them to share with people. As the Conference draws near, it's time to think about the practical essentials. Here's what will be in my bag:
Laptop/tablet (maybe, haven't decided)
Portable charger for my smart phone (with all the Tweeting I'll be doing I'm sure my battery won't last long)
Notepad
Reliable writing utensils
Highlighters (duh)
Tissues/chapstick (it will be the middle of winter after all!)
Advil (just in case!)
Gum (want a piece?)
Tervis for my favorite beverage!
Lastly, don't forget to bring your confidence! You will get so much more out of the experience if you can break out of your shell and make it a point to meet new people. Most people who meet me can't tell, but I'm an incredibly shy person. If you don't feel confident, fake it. You might surprise yourself (I certainly have)!
Do you have any tips and tricks to being prepared for a conference? Comment below and let me know!
*When you use this referral link from MOO, you'll receive $15 off your order and I'll receive a $15 Referral Gift Card.