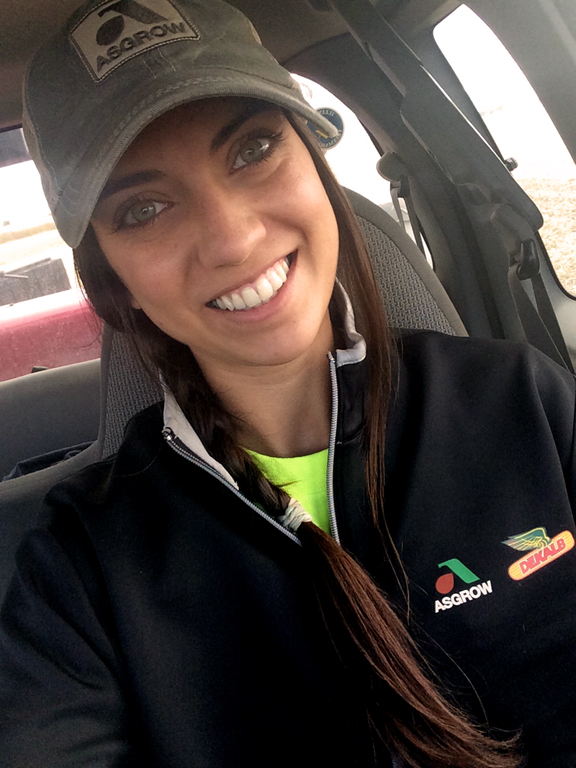 Howdy!
My name is Hannah Neuenschwander (New-inch-wander). I'm a Texan relocated to the Midwest working for Monsanto in seed production! I was born and raised in the beautiful Texas Hill Country where I spent most of my time outdoors, running around on adventures and playing in mud.
I got my first taste of agriculture at eight years old when I began participating in 4-H. My main focus was on horse judging and showing.
For my tenth birthday I was gifted the as-of-then unborn foal of the lesson mare I had learned to ride on and one month later, Snickers was born! (This was after spending a decade convincing my parents I needed a horse.)
In December 2014 I graduated from Texas A&M University with a Bachelor of Science in Animal Science. (If you're wondering, I am the loudest and proudest member of the Fightin' Texas Aggie Class of 2014!) At A&M I spent two summers teaching horsemanship clinics with Snickers all across Texas and a considerable amount of time participating in Student Bonfire.
Just before graduation, I accepted a job offer from Monsanto which required moving to Illinois where I began as an entry-level manager at a soybean production facility. Two years later I relocated again to Iowa where I now reside as a Production Manager in Pre-foundation corn production.
Texan Meets Midwest
Majoring in Animal Science, I was no stranger to misinformation about modern agriculture. Back then it was just noise to me. However, as I settled into my new career, the fear-mongering and aggressive activism against my industry, and particularly the people in it, became intolerable. I started this blog to share my experiences living, learning, and loving agriculture and to contrast the loud voices vilifying the hard working men and women who've dedicated their lives to it.
Updated 8/26/16
Updated 5/21/17