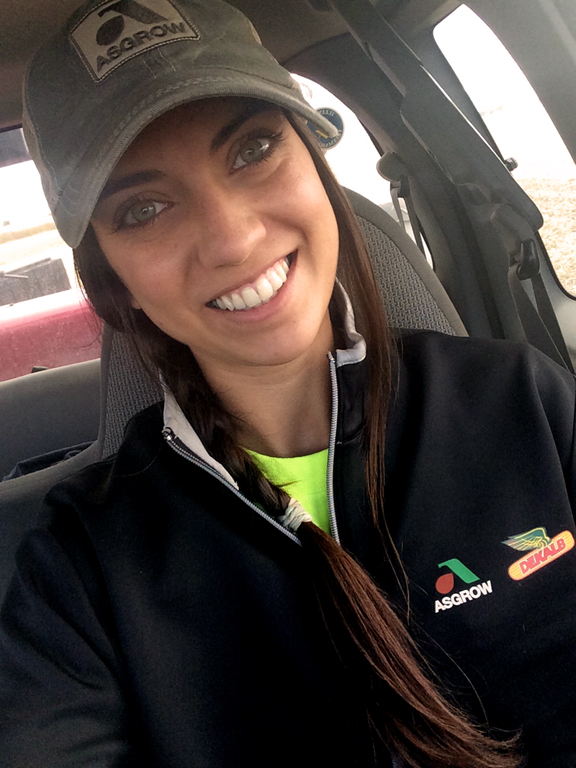 Howdy!
My name is Hannah Neuenschwander (New-inch-wander) and I'm a born and raised Texan living in the Midwest. I grew up in a small town in the beautiful Texas Hill Country where I spent most of my time outdoors, running around on adventures, and playing in mud.
I also participated heavily in 4H, holding almost every office at one point or another. My real passion was with horses so a lot of my time after school and on the weekends was spent at the barn or horse shows. I attended Texas A&M University (Whoop!) where I graduated in 2014 with a degree in Animal Science.
You may be wondering what could possibly have possessed a Texan to leave Texas.
Just before graduation from A&M, I accepted a job offer from Monsanto which required moving to Illinois where I began as an entry-level manager at a soybean production facility. Two years later I relocated again to Iowa where I now reside as a Production Manager in precommercial seed corn production. Being a Texan is a huge part of who I am (as is true of most Texans, if you know many), but my reason for leaving Texas has turned out to be a big part of who I've become.
Texan Meets Midwest
Growing up and all through college I was a quiet, shy person. I was so shy I dropped out of horse judging in 4H, an event I loved and was really good at, because I couldn't bear standing up in front of judges to give a set of reasons. Picking up and moving 1,300 miles away from everything and everyone I'd ever known was a huge jump for me.
As it turns out, that leap of faith sent me soaring on a path of self-discovery. Since becoming a part of the agriculture industry I've found my voice and come out of my shell. Over the past few years I've had the opportunity to Skype with classrooms and teachers all over the US, I was a guest-host on Dr. Kevin Folta's popular Talking Biotech Podcast, I've mastered presentations, and even given a keynote speech to 100 Louisiana Farm Bureau Young Farmers & Ranchers. All of these are things I never would have believed I'd do if you'd asked me three years ago. I think I just needed something worth speaking up for.
Updated 8/26/16
Updated 5/21/17
Updated 7/4/17