My journey in blogging started almost exactly one year ago. In the past year this journey has introduced me to an amazing online community of bloggers and agriculturists who have helped me grow in many ways. So it was with great excitement that I was invited to participate in my first year of The Country Christmas Connection – a Secret Santa-like gift exchange for agriculture bloggers across the United States!
The gift I received was from Gracie Weinzierl of Farm Kid Blog. I was soo excited to see Gracie's name on my box because we've interacted many times before on Twitter and during #agchat! We also have a bit of a cat thing in common 😉
In the box was some delicious homemade goodies including Puppy Chow, white chocolate pretzel bites, and a yummy kind of trail mix! She also included an awesome hot chocolate set complete with a mug perfect for keeping this Texan nice and warm on frigid Midwest mornings. Not pictured was a bag of sweet, chocolate drizzled Chex and Ghirardelli milk chocolate caramel bars which I ate before I remembered to take a picture….
One of my favorite parts of the whole box was a small soy candle. I love candles (though I have to be cautious when I light them because my cat has lit his tail on fire twice) and it was a very thoughtful addition since she knows I work in soybean production!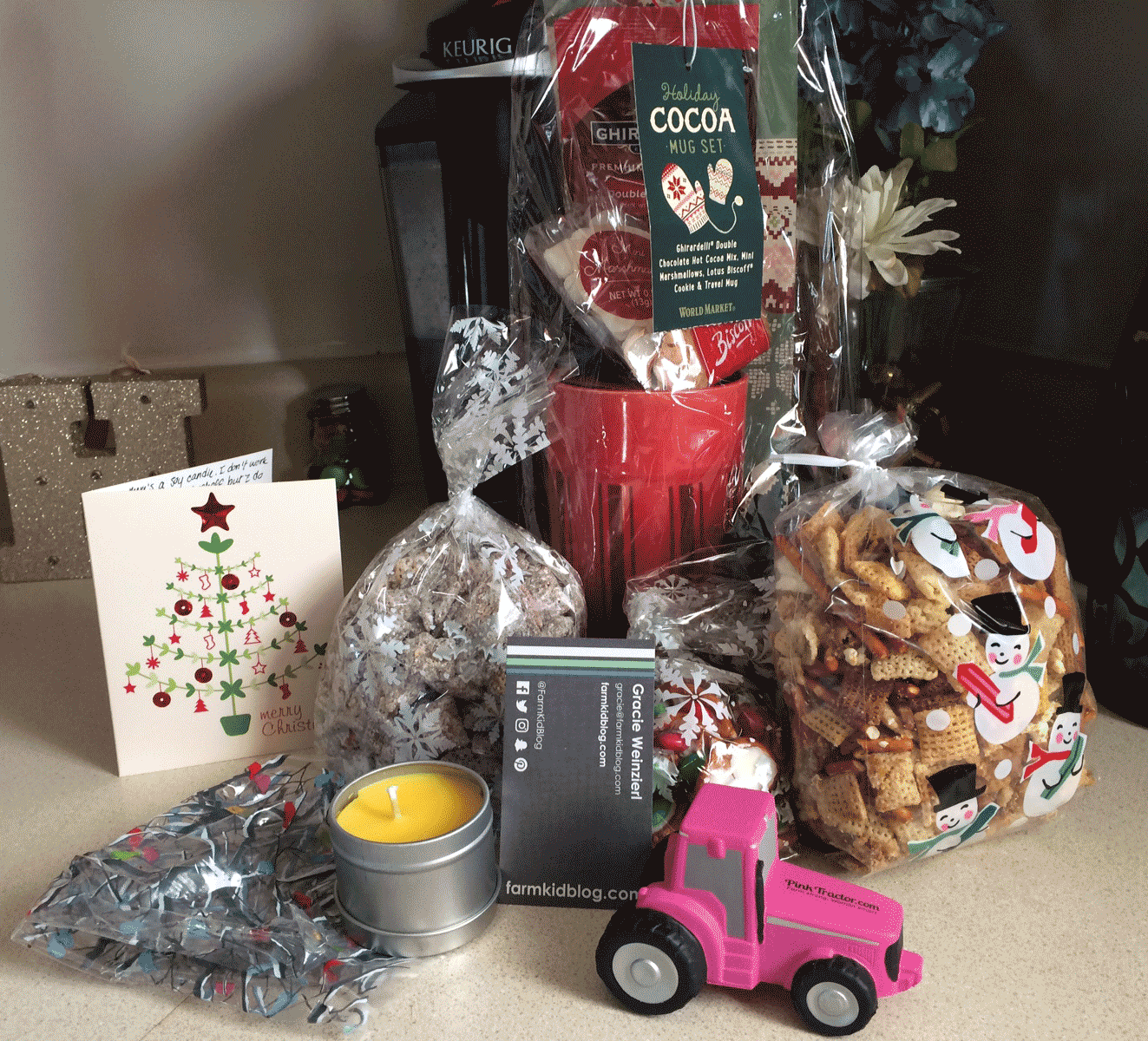 I highly recommend checking out Gracie's blog and following her on Twitter!
The blogger I received was Amanda Spoo. Within ten minutes of getting to know her (aka stalking her on social media) I knew exactly what I wanted to get her! The things that stood out to me about Amanda were her creativity, craftiness, and her love of quotes (just like me!) A friend and local small business woman in Ashton, Tina Gonnerman, paints beautiful designs on old barn wood so I got together with her to make a sign featuring one of Amanda's favorite quotes: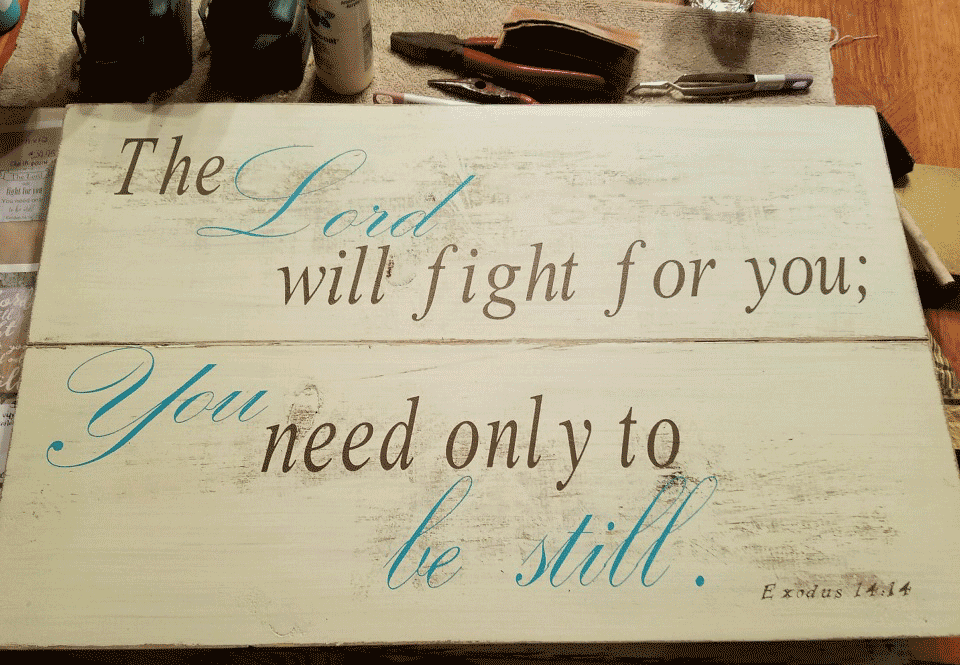 I'm looking forward to another year of blogging and opportunities in this wonderful community of mine and tackling a new state in the Midwest in the coming weeks (more on this soon!)